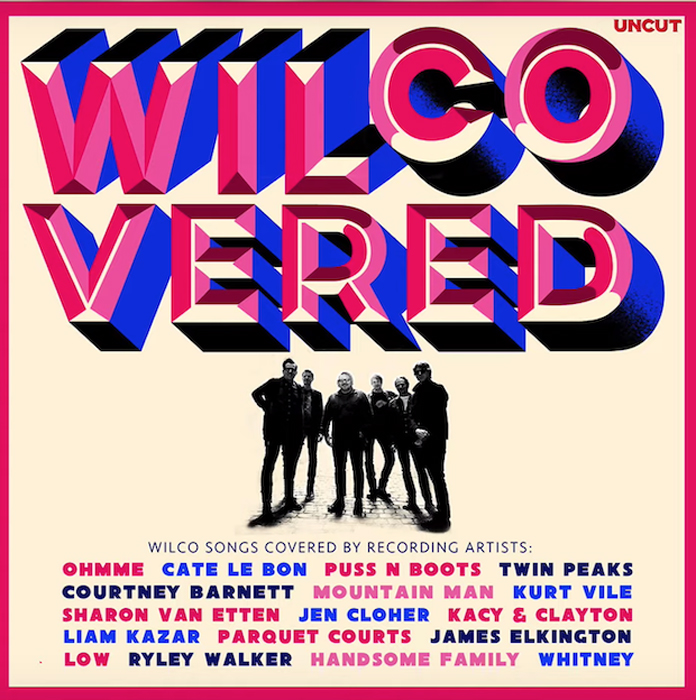 Cate Le Bon Covers Wilco's "Company In My Back"
From Uncut Magazine's Wilco Covered Compilation
Sep 13, 2019 By Christopher Roberts Cate Le Bon

Welsh singer/songwriter/guitarist Cate Le Bon has covered Wilco's "Company In My Back," a song from their 2004 album A Ghost Is Born. The cover is taken from a new compilation of Wilco covers fittingly entitled Wilco Covered that is being put out with the November issue of the British music magazine Uncut. It includes 17 artists covering Wilco songs, including Sharon Van Etten, Low, Kurt Vile, Courtney Barnett, Ryley Walker, Parquet Courts, Twin Peaks, and more. All but one of the covers were recorded especially for the compilation. Check out Cate Le Bon's cover below, followed by the album's tracklist and Wilco's original.
Cate Le Bon released a new album, Reward, back in May via Mexican Summer.
Wilco are releasing a new album, Ode to Joy, on October 4 via the band's own dBpm label. Previously they shared its first single, "Love Is Everywhere (Beware)."
Wilco Covered Tracklist:
01 Cate Le Bon - "Company In My Back"
02 Parquet Courts - "I Got Drugs (At The End Of The Century)"
03 Courtney Barnett - "Dawned On Me"
04 Whitney - "Far Far Away"
05 Kurt Vile - "Passenger Side"
06 Low - "War On War"
07 Ohmme - "Kicking Television"
08 Mountain Man - "You And I"
09 Ryley Walker - "Love Is Everywhere (Beware)"
10 Jen Cloher - "Impossible Germany"
11 James Elkington - "Black Moon"
12 Sharon Van Etten - "Radio Cure"
13 Liam Kazar - "Sunloathe"
14 Kacy & Clayton - "How To Fight Loneliness"
15 Puss N Boots - "Jesus, Etc"
16 Handsome Family - "Capitol City"
17 Twin Peaks - "Spiders (Kidsmoke)"
Support Under the Radar on Patreon.