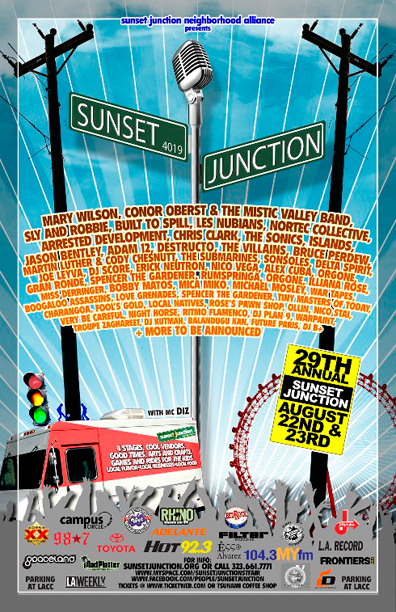 Enter to Win Tickets to Sunset Junction
Subscribe or Renew Now to Enter!
Aug 06, 2009 Conor Oberst By Wendy Lynch Redfern
Subscribe or Renew between August 5th and August 20th and enter to win A PAIR OF TICKETS* to Sunset Junction in Los Angeles on August 22-23rd!
(*No hotel or airfare provided.)
Line-up includes:
Conor Oberst & The Mistic Valley Band
Built to Spill
Les Nubians
Nortec Collective
Arrested Development
Islands
Delta Spirit
War Tapes
Local Natives
For a full line-up list visit the Sunset Junction website.