Oct 07, 2022 Web Exclusive
Eternal Ring, the debut record from Los Angeles band MILLY has been a long time coming, with the band originating as a solo vehicle for frontman Brendan Dyer. Since linking up with his bass player and collaborator Yarden Erez, the band has entered a phase they have coined as "MILLY 2.0," inaugurated with the release of their 2021 EP, Wish Goes On.
Oct 06, 2022 Web Exclusive
It's always a little concerning when a critically lauded band pretty much disappear from view. But beloved Canadian indie-poppers Alvvays hadn't expected their third album, Blue Rev, to take five years.
Oct 05, 2022 Web Exclusive
In the 11 long years since their superlative calling card The Monitor, Patrick Stickles' band Titus Andronicus have delivered a disparate clutch of albums, from the incredibly ambitious rock opera, 2015's The Most Lamentable Tragedy to the raging, Bob Mould produced, An Obelisk from 2019.
Classic Interviews
Jun 07, 2018 Issue #63 - Courtney Barnett
With over 2,000 handwritten pages, Lucy Dacus is currently on Journal #11. Since her days as a fifth-grader, the Richmond, Virginia-based singer/songwriter has spent countless hours diligently documenting the minutiae of her everyday life.
Oct 06, 2022 Joey Arnone
Wet Leg have shared an exclusive demo of their song "Loving You." The demo is the duo's contribution to the forthcoming abortion access benefit compilation, Good Music to Ensure Safe Abortion Access to All, which will be available exclusively on Bandcamp for 24 hours starting on this Friday (Oct. 7) at 12 p.m. PT. Proceeds from the compilation will benefit organizations facilitating abortion access.
Oct 03, 2022 Web Exclusive
Finn Jones discusses the rare authenticity found in his new horror film, The Visitor.
Sep 30, 2022 Web Exclusive
To end the week, we ask Kurt Wagner, the creative force behind Lambchop, some questions about endings and death. His approach to the task was quite different than any other artist who has taken part in our The End interview series over the years.
Sep 30, 2022 Web Exclusive
Italian singer/songwriter Her Skin gives Under the Radar an exclusive track-by-track insight into her new album "I Started A Garden"
Aug 07, 2022
A definitive ranking of every Star Trek series is an impossible task. Some segments of the fandom will always disagree with the ranking. To be clear, this is my—Steve King's definitive ranking. I've watched every episode of Star Trek more times than I can count. I've written one or two things about it, and although sci-fi fantasy fans are a persnickety bunch, I tend to take the Bradley Nowell (of Sublime) approach: "I feel like I'm stoned. I feel like watching Star Trek and eating Chinese food or something." In other words, lighten up, nerds.
This list will fluctuate as new shows debut and others falter. But this is still Star Trek we're talking about. It's all excellent. It just varies in degrees. Future seasons may render some of these rankings irrelevant. But for now, it's the way I see things and I'm kind of an expert on the subject. Prepare to be enraged or to agree with a very stable genius. By Steve King
Oct 05, 2022 By Annah Trunick
Check out our photos of The National's 2022 tour stop in Port Chester, NY.
Sep 30, 2022 By Austin Saalman
In the aftermath of 1980's maximalist double LP The River, Bruce Springsteen, still another two years out from his official mainstream breakthrough, headed in the opposite sonic direction on 1982's bleak Nebraska.
Dec 21, 2021 Issue #69 - 20th Anniversary Issue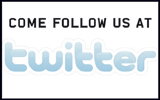 Sep 25, 2022 Web Exclusive
Andrew Dominik's Marilyn Monroe "biopic" Blonde is far too ambitious for its own good.
Oct 04, 2022 Web Exclusive
Jonathan Demme's quirky mob comedy hits Blu-ray via Fun City Editions.
Oct 06, 2022 Web Exclusive
This week's episode features the final two tragedies: the blinding of Aemond Targaryen by his half-nephew Lucerys Velaryon, and the death of Laenor Velaryon.